A Great Winter Golf Getaway!
Oct 29, 2008 by Scott Bowles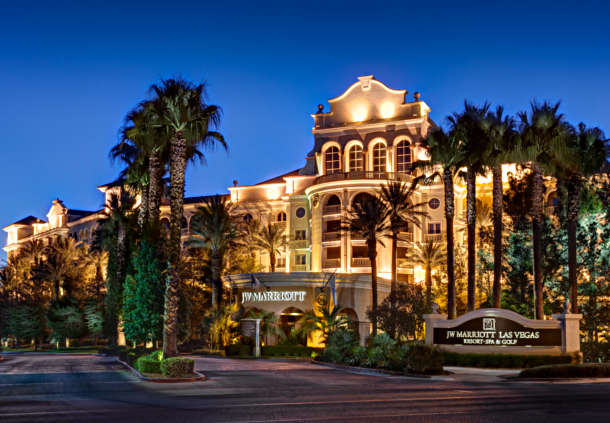 Here's a great winter getaway for you!

Located in the heart of Summerlin, the award-winning master-planned community Northwest of the Las Vegas Strip, the JW Marriott Las Vegas Resort sits in the center of six golf courses with views of the entire valley and of Red Rock Canyon. The JW Marriott Las Vegas has a complete casino with sportsbook, luxurious accommodations, fine dining and is just down the street from Boca Park (one of the hot spots for shopping and dining).

The golf courses like TPC Las Vegas, The Arroyo at Red Rock Country Club, Siena Golf Club and Badlands Golf Club are sure to wow any golfer! These courses are in perfect shape right now as they all have come through overseed as expected. You owe it to yourself to be on these courses this winter. Johnny Miller, Chi Chi Rodriquez, Raymond Floyd and Arnold Palmer are just a few of the well-known designers that have shaped the landscape around the JW Marriott Las Vegas.

We have a "winter golf package" for you, but you can enjoy the JW Marriott Las Vegas any time of year!

Visit the Following Las Vegas Golf Courses for more information: