Las Vegas Golf Packages On Any Budget
May 22, 2008 by Lani Castro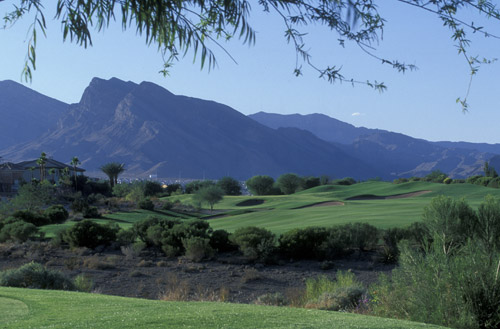 When it comes to providing Las Vegas Golf Packages, we offer more than what's ordinary. Sure we can throw up our favorite hotels and golf courses and we already do! But what it really comes down to, is you, and what will make your stay in Las Vegas a memorable one.
Every one of the Las Vegas golf packages you find on our website has been pre-negotiated, but that doesn't mean you need to stick to these itineraries. Consider these golf packages a sample of what we can offer you on your golf trip to Las Vegas. We highly recommend that you contact us directly with precise information on what you expect with your Las Vegas Golf Package, with this information, you can be assured that we'll go above and beyond to present you with the best deal for your budget.
Customizing Your Las Vegas Golf Package
If you've got a clear idea of the golf courses you want to play, just give us a call and have one of our golf specialists do all the negotiations for you. We'll handle every aspect of your golf and hotel without you lifting a finger. Our golf specialists are highly knowledgeable of every golf course Las Vegas has to offer, they are constantly golfing the local golf courses and making sure that all of them are up to par for our customers.
We also offer an online quote form, which can provide us information on your Las Vegas golf package needs. Utilizing the online form will help us with the basics, but knowing more about what you want and need on a personal level really goes a long way with the golf package options we can present you with, so expect your golf specialist to contact you, as knowing more, can save you money in the long run.
Las Vegas Golf Packages on a Budget
We're all about working with our customers when it comes to pulling together the Las Vegas Golf Packages that fit their needs and wants. Budget is no exception in this process; a clear understanding of your budget can help us in determining the best way to accommodate your needs. When it comes to multiple rounds of golf and hotel and golf packages to Las Vegas – we are unbeatable.
So give us a call today at 1-800-841-6570 and let us be your concierge to Las Vegas.
Visit the Following Las Vegas Golf Courses for more information: